The Most Romantic Honeymoon Destinations for Newlyweds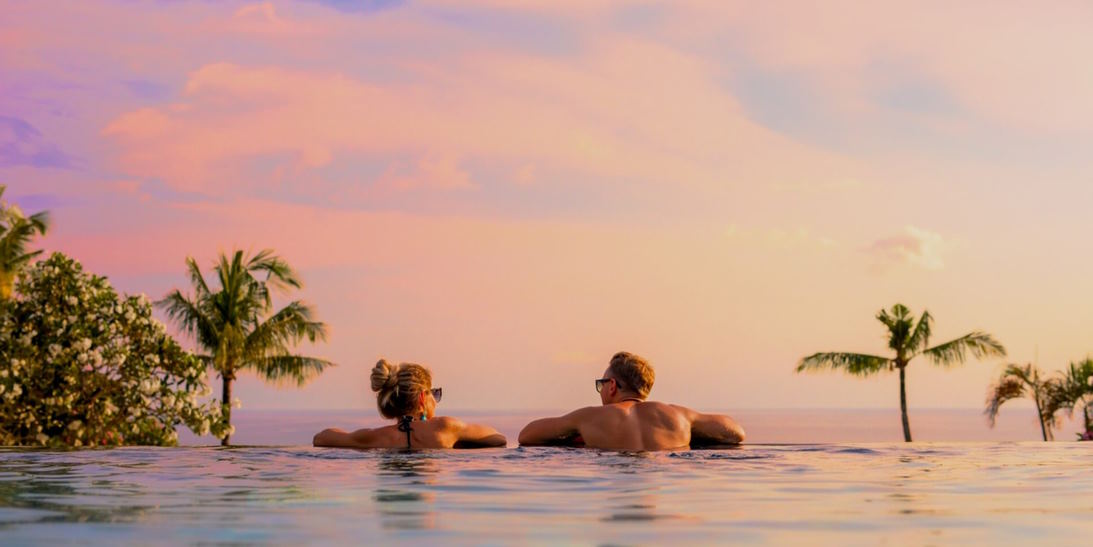 After the excitement and celebration of your wedding day, it's time to relax and enjoy your honeymoon with your new spouse. Choosing a romantic honeymoon destination can be a daunting task with so many options available. In this article, we'll explore some of the most romantic honeymoon destinations for newlyweds to help you plan the perfect getaway.
Bali, Indonesia
Bali is a popular honeymoon destination known for its stunning beaches, lush green forests, and romantic villas. You can enjoy a couples' spa treatment, take a romantic stroll along the beach, or take in the breathtaking views of the rice paddies. Bali also offers plenty of opportunities for adventure, such as hiking Mount Batur or visiting the Bali Treetop Adventure Park.
Santorini, Greece
Santorini is a picturesque island in Greece with stunning sunsets, white-washed buildings, and crystal-clear waters. You can take a private boat tour, explore the charming villages, or relax in a luxurious villa with a private pool. The island also has a rich history and culture, with plenty of ancient ruins and archaeological sites to explore.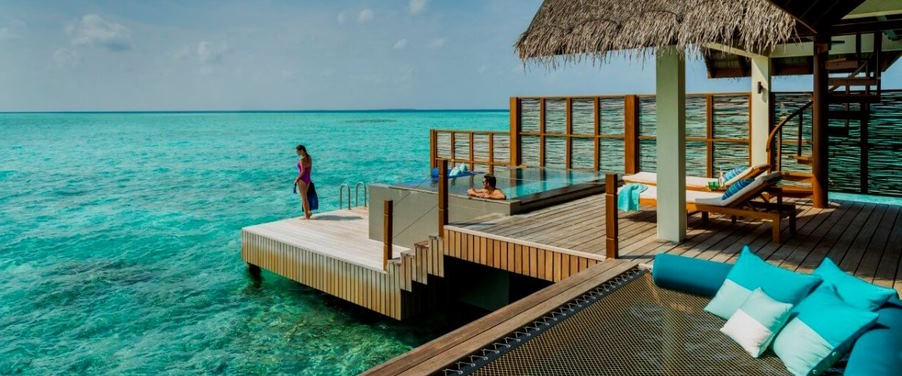 Bora Bora, French Polynesia
Bora Bora is a dream destination for honeymooners with its overwater bungalows and turquoise lagoons. You can enjoy a romantic dinner under the stars, go snorkeling or scuba diving, or simply relax on the beach. Bora Bora is also popular for water sports, such as paddleboarding and jet skiing.
Florence, Italy
Florence is a romantic city with a rich history and stunning architecture. Enjoy a romantic walk through the city's cobblestone streets, take a sunset boat ride along the Arno River, or explore the city's world-renowned art museums. Florence also has plenty of delicious Italian cuisine, from classic pizza and pasta to local Tuscan specialties.
Maldives
The Maldives is a tropical paradise with white sandy beaches, crystal clear waters, and luxurious overwater bungalows. You can enjoy a romantic sunset dinner on the beach, snorkeling or scuba diving, or simply relax and unwind in your private villa. The Maldives is also home to plenty of unique marine life, such as sea turtles and colorful fish, making it a popular destination for diving and snorkeling enthusiasts.
Your honeymoon is a special time for you and your new spouse to celebrate your love and create lasting memories. With these romantic honeymoon destinations, you can relax and enjoy each other's company in some of the most stunning locations worldwide. Whether you prefer adventure, relaxation, or a mix of both, there's a destination that's perfect for you and your partner. Take the time to research and plan your dream honeymoon, and enjoy every moment of your time together.